About Bishop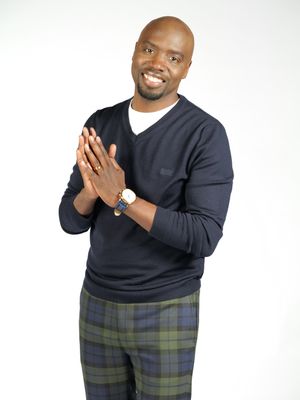 Bishop Jarron C. O'Neal has spent the last 15 years building and restoring the lives of members, multi-generational, multicultural families, youth, career, and businesspeople. Partnering his business acumen with the Holy Spirit, he has been able to make critical strategic decisions that have positioned The Fountain Church International to become fully financially solvent and able to continue fulfilling vision, building upon the foundation his parents established when they began the ministry in 1987. 
Though Bishop O'Neal never aspired to be a Pastor, he's been actively involved in ministry since the age of 11, serving wherever he could: playing drums, leading worship, working in nursery, ushering, in sound technology, counting offering, cleaning toilets, pulling up carpet; he even painted the church exterior. He is famously quoted as saying, "I've done everything in the church except run the Women's Fellowship!" and that only because his parents wouldn't let him. 
For several years he worked as a Software Engineer and Systems Analyst for multiple Fortune 500 investment banks. It wasn't until August 12, 2005, that he answered the call to assist his father in ministry. Little did he know just six months later, Bishop James O'Neal PhD would unexpectedly transition to glory.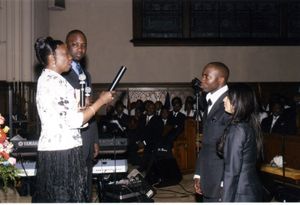 On February 25, 2007, the anniversary of His father's homegoing celebration, Bishop O'Neal was installed as Senior Pastor of The Fountain Church International with Crystal O'Neal, the love of his life, by his side and has beyond all doubt shifted the trajectory of the ministry. 
Bishop O'Neal is truly a man filled with real love for God & compassion for His people. He is an exhaustive teacher who proclaims the gospel with revelation power. His ability to rightly divide the truth is a direct result of his continual study and genuine love of the Word of God. His desire is to "Teach (the Word) til' their hearts catch fire!"  (Luke 24:32) shedding new light in a way that makes the word come alive. And while he is a profound minister, he is also a family man who lives out the Word in his everyday life. His ministry doesn't just start on Sunday mornings but begins at home and is reflected in the way he treats his wife and their beautiful children all week. 
The Fountain Church International sees the Kingdom of God manifested before them every week. People are receiving Jesus Christ as Savior, souls are being set free, families are being strengthened, ministries are being launched.  
Since 2016, Bishop O'Neal and Lady Crystal O'Neal have taken oversight of several churches. They have planted a church in Arizona and Kenya with several locations. 
Bishop O'Neal, along with The Fountain Church International, give all glory to God to be a part of spreading the gospel to the uttermost parts of the world.
For bookings call 909-622-5434