Get to Know Me...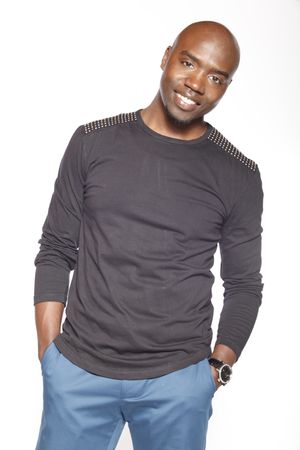 Bishop-Elect Jarron Christopher O'Neal ministers God's Word in a fresh, unique way that brings edification, healing and comfort to the Body of Christ. Born in Los Angeles, California, Bishop O'Neal spent his childhood in Claremont, CA where he graduated from Claremont High School with special honors in Computer Applications. Soon after, he attended California Polytechnic University, in Pomona, CA. where he completed a Bachelor of Science in Computer Information Systems with a concentration in Business Systems Analysis. He spent the next several years as a Software Engineer in the Financial Industry. Although his career demanded very strenuous hours, he was the faithful Youth Leader at The Fountain Church for 7 years. Under the tutelage of his father, the late Bishop James M. O'Neal, PhD, he began to teach and preach the Word with great power and accuracy. In addition, he also served as a musician and worship leader for the ministry since the age of 11. Bishop Jarron was thoroughly groomed to run the ministry, as he always says:" The only position in the church that I haven't held is Leader of Women's Fellowship!" 

In 2005, Minister Jarron was formally ordained as a Pastor. Unbeknownst to him, 6 months later his Father would unexpectedly go home to be with the Lord. His father signed his ordination papers the last Sunday of his life. Pastor Jarron was installed as the Senior Pastor of The Fountain Church on February 25, 2007.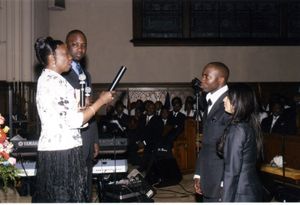 His Spirit-led teachings incorporate sound scriptural doctrine and interpretation, founded on God's Word. Building a case to illustrate the Truth of God's Word is his unique gifting, and his sermons leave the listener with clear direction on how to apply the scripture to everyday living. His teaching style might be described as a combination of "keep it real" pragmatism, and word of faith exhortation, though his messages instruct, reprove, correct and inspire in a unique way pertinent to our times. As Pastor, husband, father, psalmist, teacher, and entrepreneur, Bishop Jarron's sermons are truly "food for the soul."; and it is this special gifting that make him perhaps the best kept secret in modern word of faith circles, though certainly his "cover to cover" preaching and teaching leave no doubt that his messages are much more than "Word of Faith" inspirational platitudes. 
Bishop Jarron O'Neal is married to the love of his life and best friend, Crystal Marie O'Neal. She serves the members of "The Fountain" beside him and together they raise 4 beautiful children.
For bookings call 909-622-5434